Oil Based Clay 400g
Oil modeling clay is made of combinations of oils, waxes, and calcium carbonate. It is oil-based, reusable, and will not dry out. However, oil modeling clay will oxidize over time and become difficult to work with. Using a hairdryer to heat the clay will soften it and make it easy to work.
Advantage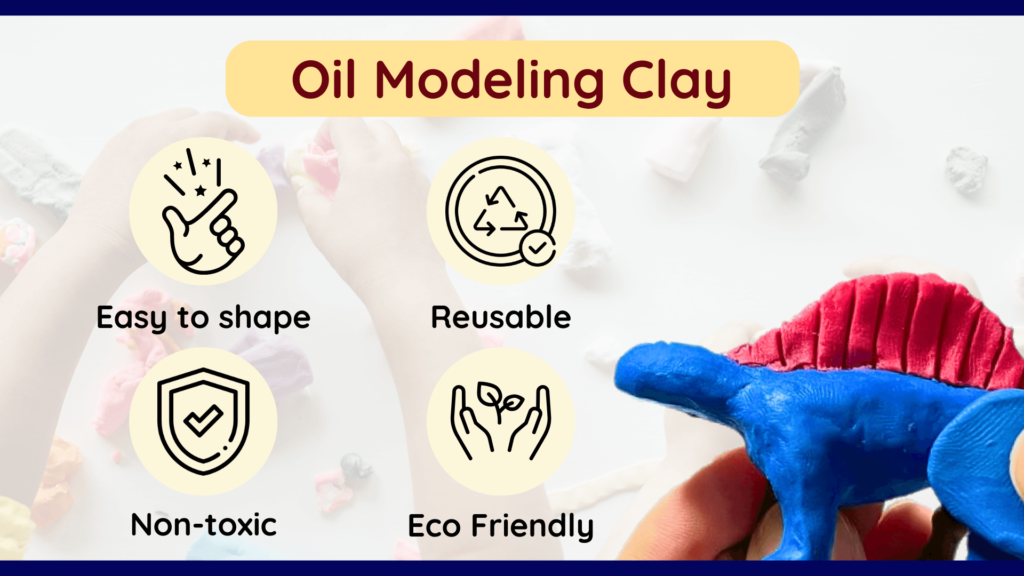 ● Easy to Shape and Mold
Oil modeling clay has a smooth, high plasticity texture and features a low melt temperature, which can be shaped and molded easily.
● Reusable
Oil based polymer clay will not dry out, when using a hairdryer to heat the clay will soften it and make it easy to knead again.
● Non-Toxic
Non-toxic and safe without sulfur, strictly complies with the ASTM D4236, ASTM F963, EN71 standards and requirements.
● Eco-Friendly
With eco-friendly oil based modeling clay, you can create beautiful artworks while minimizing your ecological footprint. Join us in our commitment to sustainability and embrace the joy of creating art in harmony with nature.
Suggestion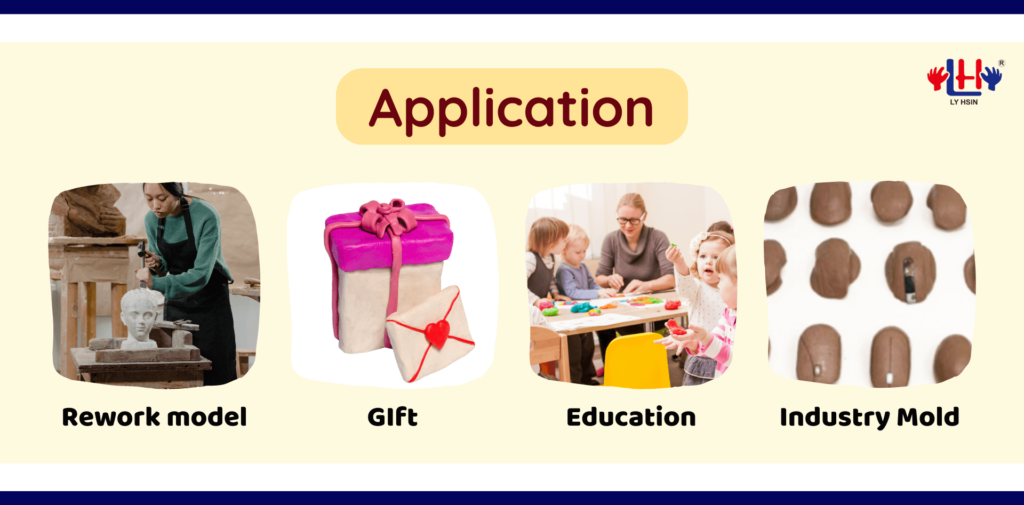 ● Reuse modeling clay usually used as teaching material. Kneading clay helps to develop and strengthen the muscles of children's hands and fingers.
● When the modeling clay sets up, it will be firm enough to hold fine detail. It is suitable for molding prototypes and making sculptures.
Production Process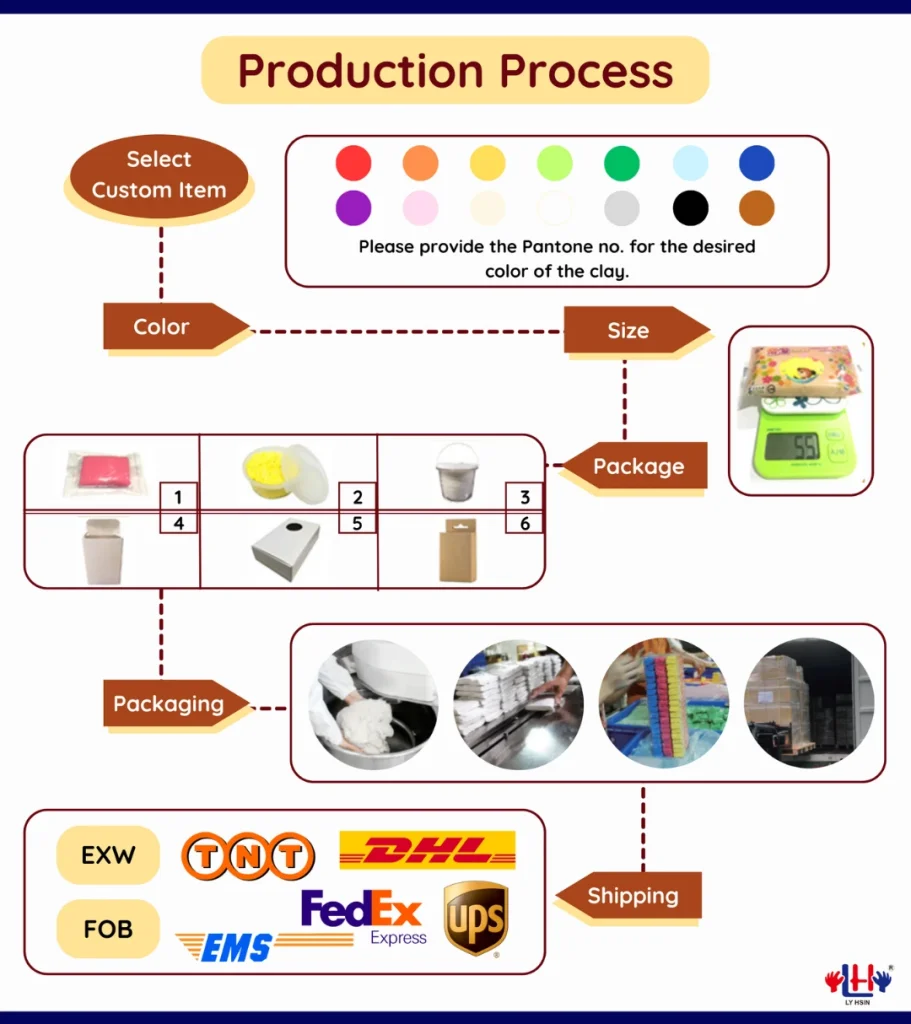 Ready to embark on a creative journey like no other? Place your order now and let our oil based clay be the catalyst for your imagination!
Why Choose Us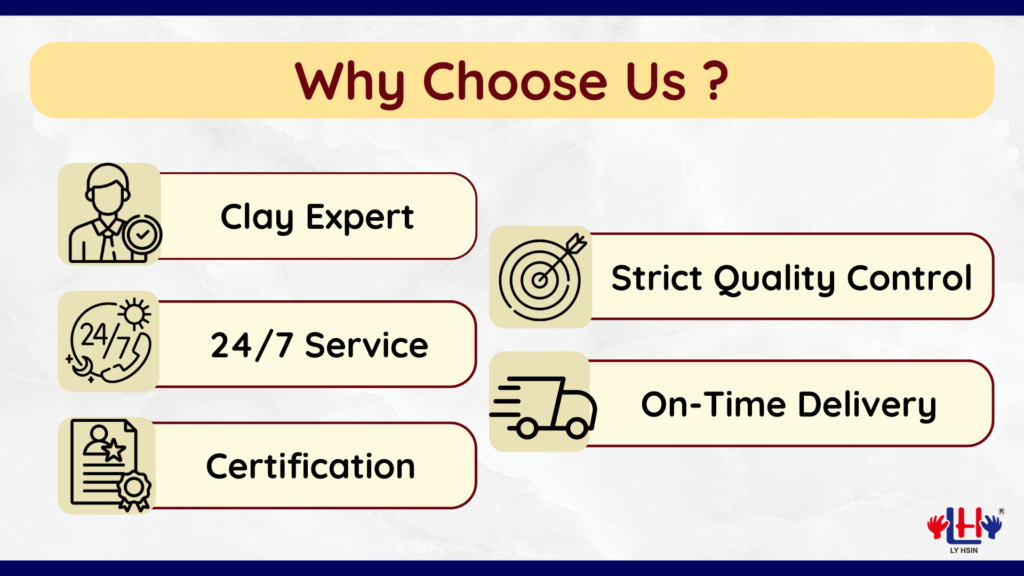 ● Clay Expert: 33 years professional experience
● 24/7 service: Respond quickly
● Strict Quality Control: Meet Customer expectation
● Certification: Quality and safety assurance meet ASTM
● On-time Delivery: High production efficiency
Product Comparison Chart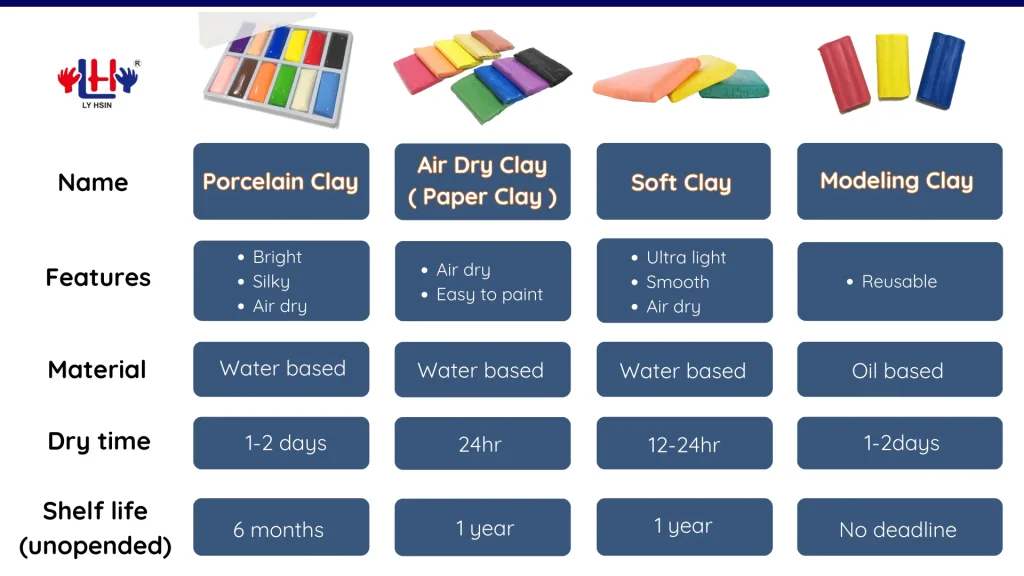 If you need more information about our products please feel free to visit our website or contact us.