What is Paper Mache?
Paper Mache from the French Papier-mâché. Pulp powder is a popular medium for artistic creation around the world, and is one of the favorite creations of many handmade artists.
Advantage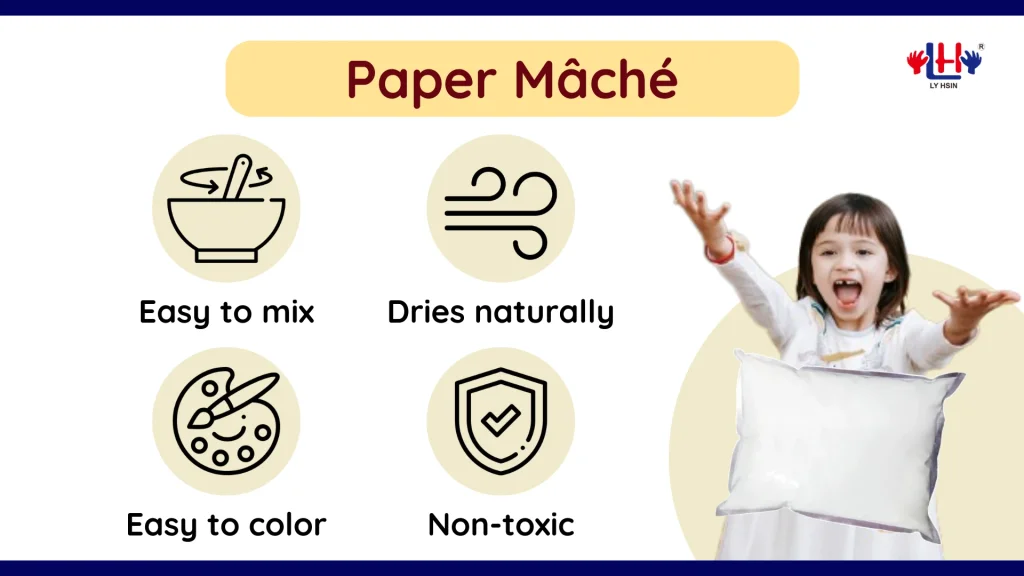 ● Easy to use
After mixing paper mâché clay and water together in 3:1 ratio, it become easy to use, then you can get ready to create your own art projects and have fun!
● Easy to color
Papier Mache can be colored while mixing, however the color will be more vivid when the art work is dry.
● Dries Naturally
Paper Mache works do not need to be baked, natural air drying can be done for 1-2 days, after drying the surface appears rough, can be used scrub.
● Non-Toxic
Non-toxic and safe, strictly complies with the EN71, REACH, ASTM D4236 standards and requirements.
Paper Mache mainly used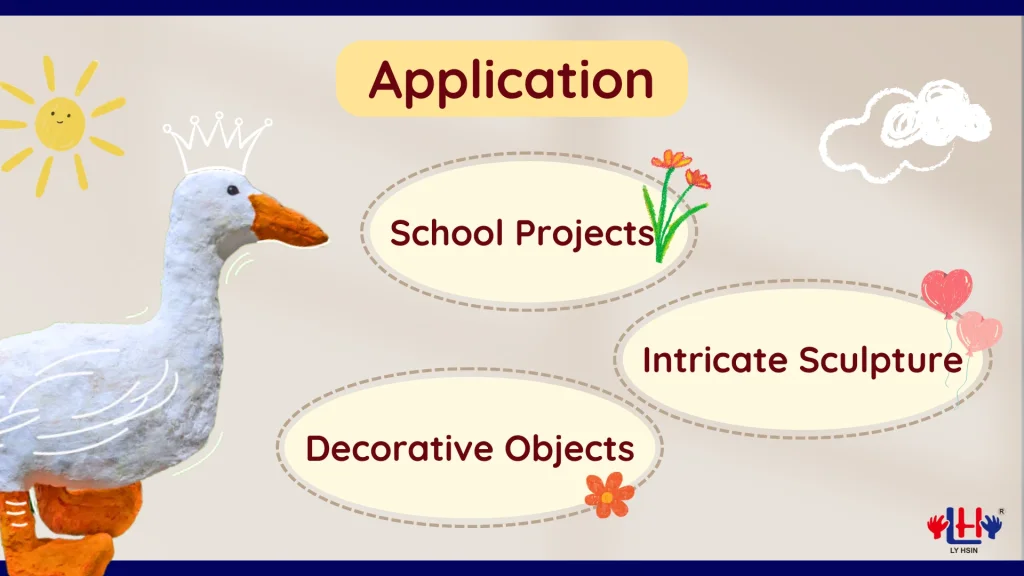 ● Making paper mache projects with heartwood, you can train your modeling and coloring skills, pulp sculpture course.
● After the pulp powder is mixed with water, pigments can be added to the color toning and pulp painting can be performed.
● When the work is finished, it can be decorated with watercolor or acrylic paint, and paper mache work will take on a thick texture.
● Paper Mache creation is suitable for creating 3D works, pulp paintings and large artworks.
Production Process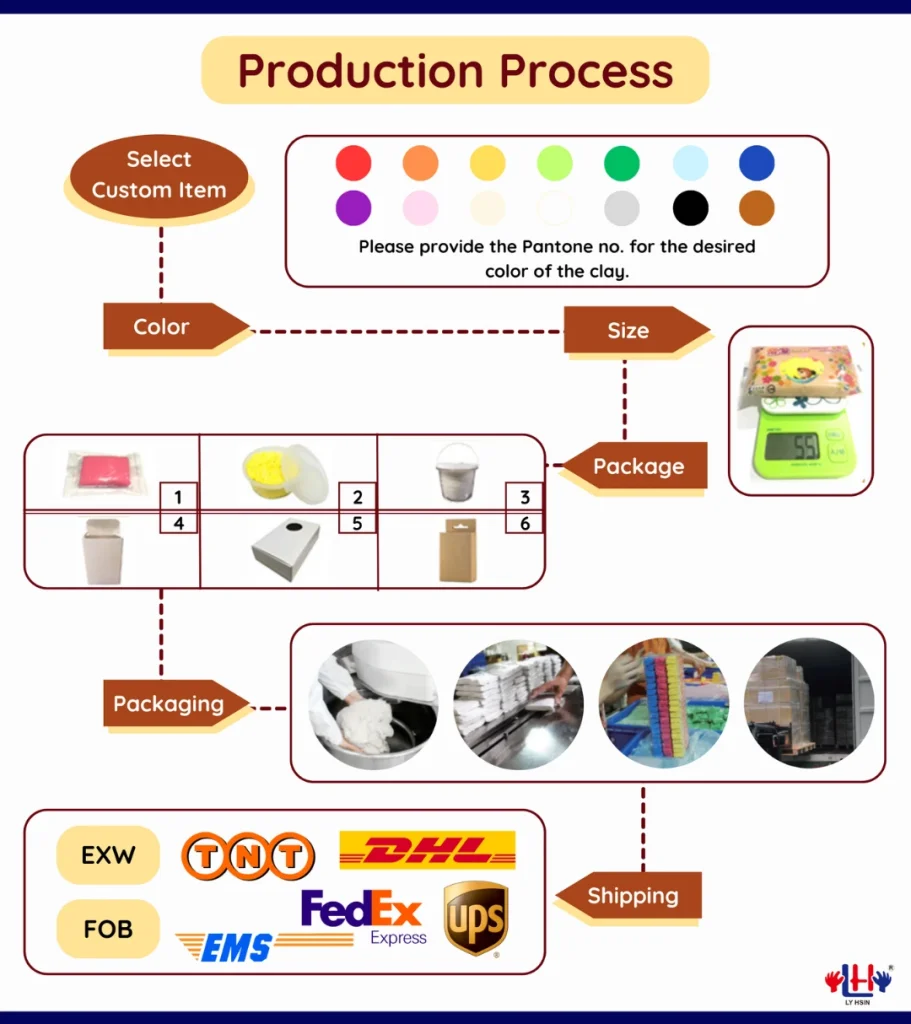 Ready to embark on a creative journey like no other? Place your order now and let our paper mache be the catalyst for your imagination.
Why Choose Us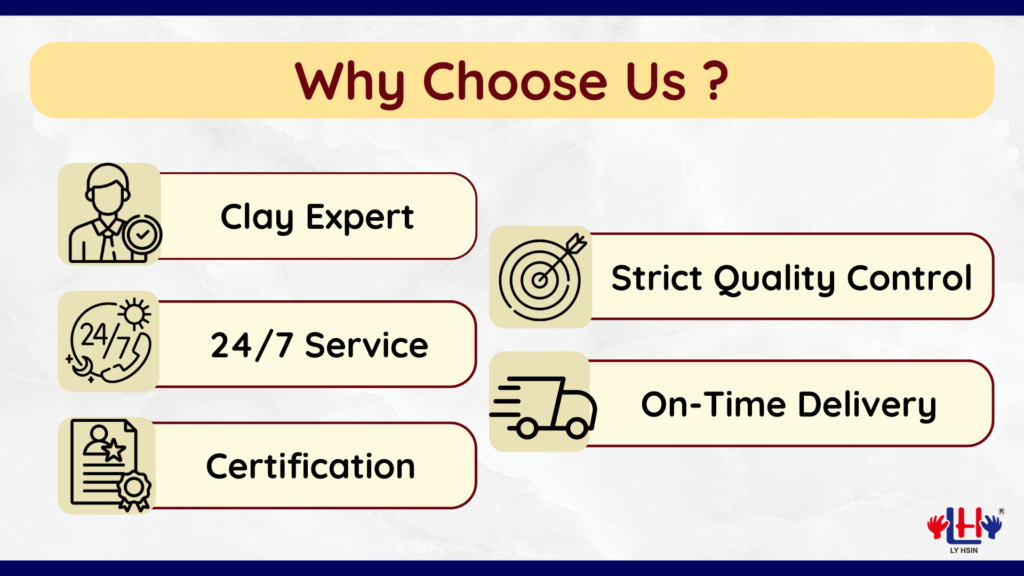 • Clay Expert: 33 years professional experience
• 24/7 service: Respond quickly
• Strict Quality Control: Meet Customer expectation
• Certification: Quality and safety assurance meet ASTM
• On-time Delivery: High production efficiency
If you need more information about our products please feel free to visit our website or contact us