Whipped Cream Clay 30g
Ly Hsin Whipped cream clay 30g is lightweight, versatile material and air-dries to a soft, foam-like texture that can be easily molded and shaped, is perfect for creating intricate designs and adding texture to your projects. Whipped cream polymer clay has a delicate texture, and it looks like real whipped cream.
Advantage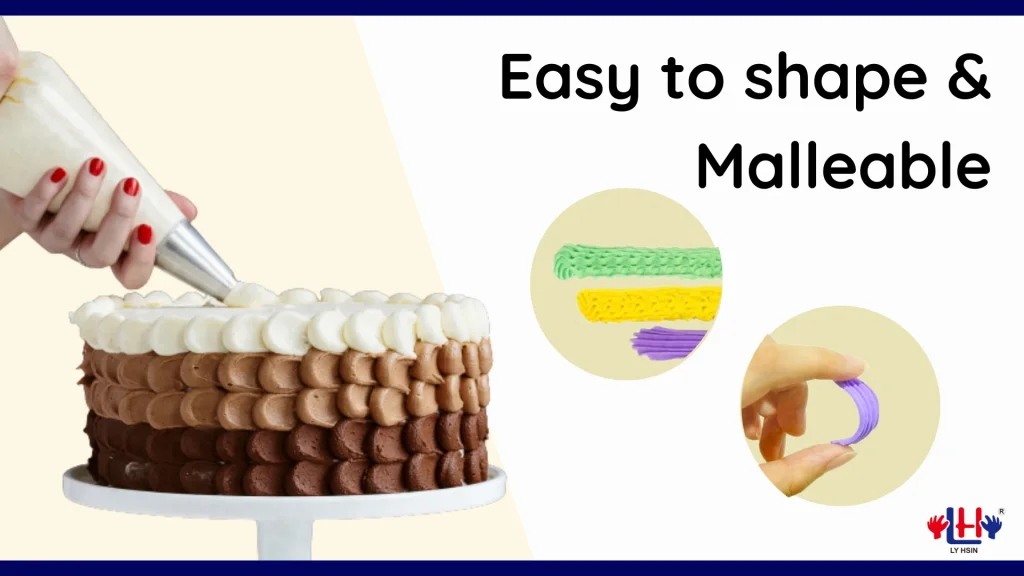 ● Easy to shape and Malleable
The high malleable feature of whipped cream clay opens up endless possibilities, it can be easily molded and shaped by hand or piping nozzles.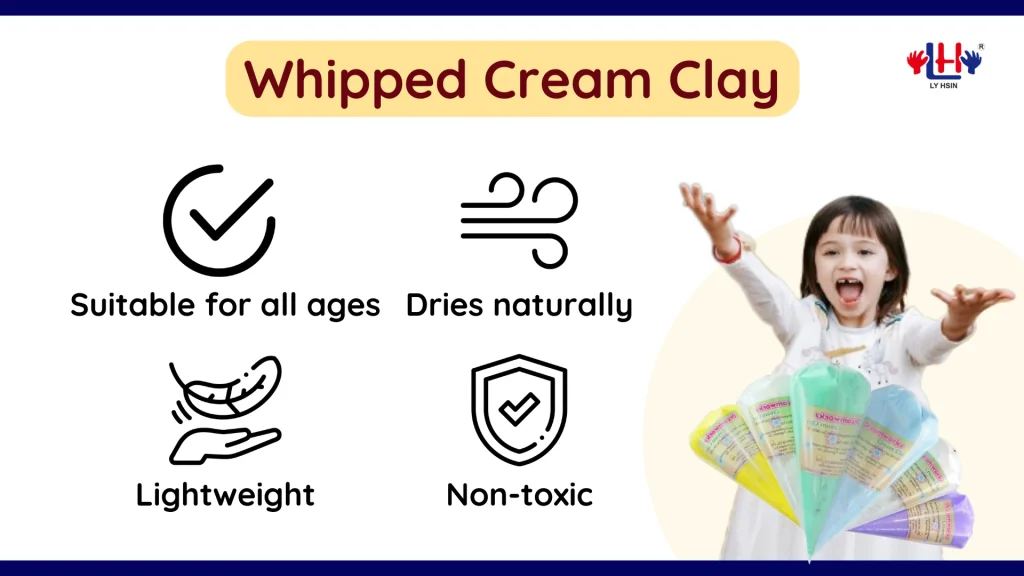 ● Suitable for all ages
Whether you're a professional artist or a beginner crafter, whipped air dry clay is the perfect addition to your toolkit.
● Dries Naturally
No baking required, air dries completely between 24-48 hours. Also become high elasticity after air dried.
● Lightweight
Lightweight whipped air dry clay allows for effortless shaping and molding, providing a comfortable and enjoyable experience for the users.
● Non-Toxic
Non-toxic and safe, strictly complies with the EN71, REACH, ASTM D4236 standards and requirements.
Suggestion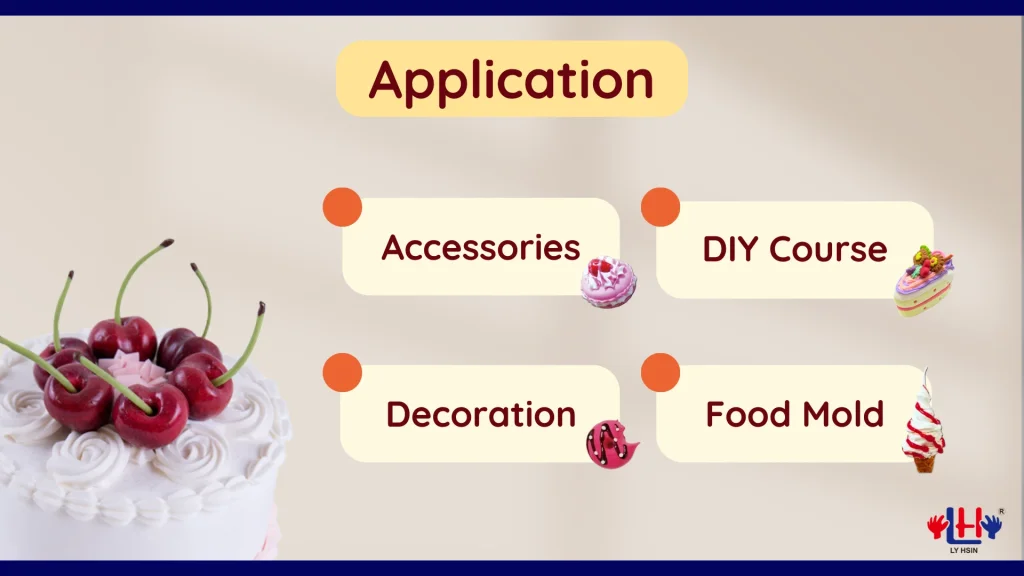 ● Cream clay usually be used for handmade crafts like accessories, nail artworks, jewelry, and decorations for cell phones cases.
● Creamy clay can be attached to rough materials such as cardboard, wood, etc. It requires glue to decorate on smooth surfaces such as rubber mats, glass, etc.
● Using tips with cream clay can make a different shape, dry pieces can be painted with acrylic colors.
NOTICE: IT DOESN'T CONTAIN FOOD, PLEASE DO NOT EAT.
Production Process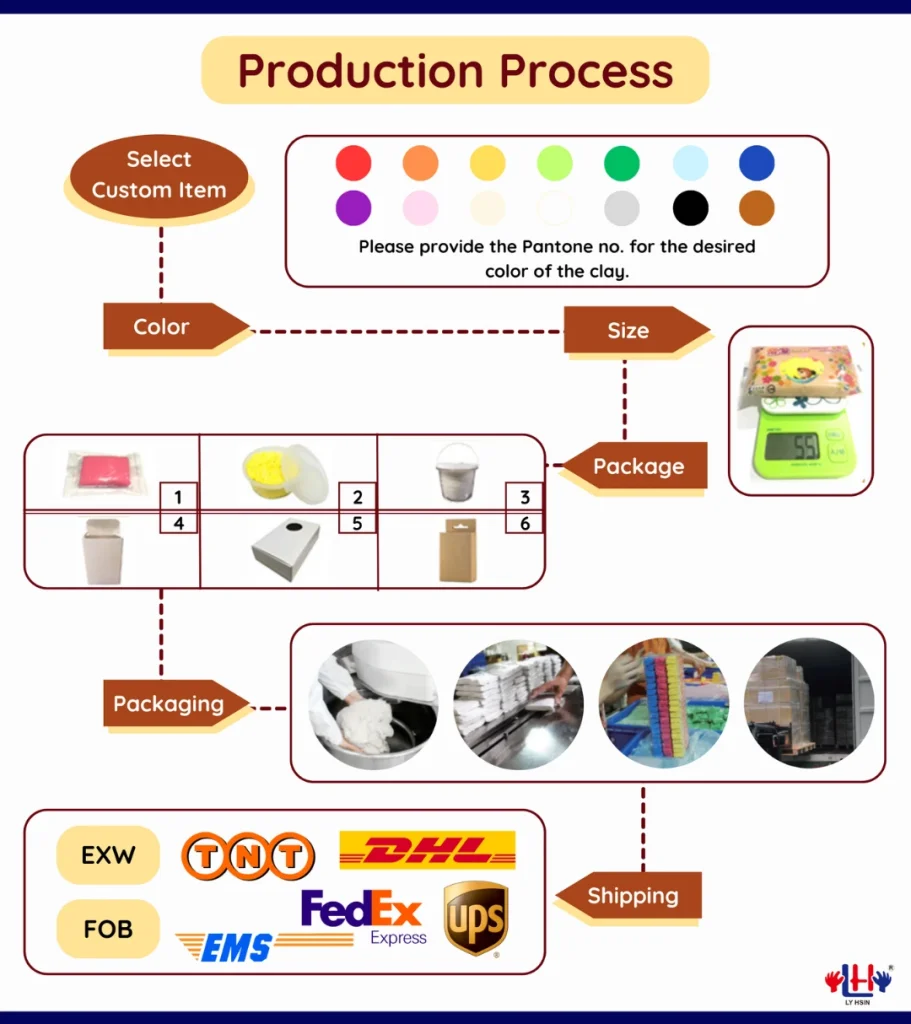 Ready to embark on a creative journey like no other? Place your order now and let our fake whipped cream clay be the catalyst for your imagination.
Why Choose Us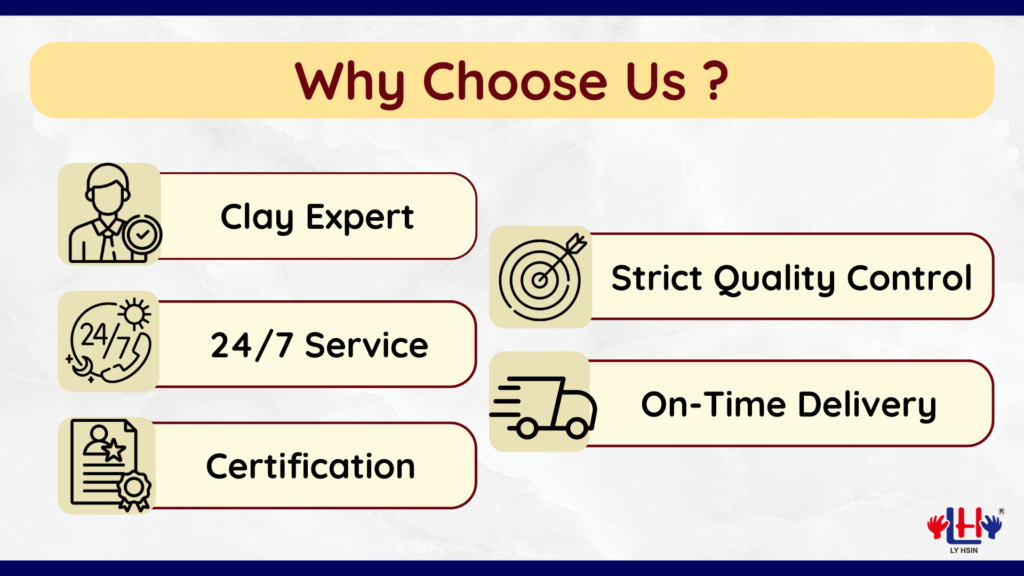 • Clay Expert: 33 years professional experience
• 24/7 service: Respond quickly
• Strict Quality Control: Meet Customer expectation
• Certification: Quality and safety assurance meet ASTM
• On-time Delivery: High production efficiency
If you need more information about our products please feel free to visit our website or contact us