Colorful Air Dry Paper Clay 250g
Air dry clay is a unique, super pliability material, less sticky and doesn't stain like traditional clays. Paper clay is suitable for a variety of craft projects, including materials for handmade crafts, baby hand and footprints, art education also the best material for professionals.
A premium, self-hardening, air dry clay with exceptional plasticity.

Dries naturally for 1-2 days, no need for the kiln or oven for it to become a hard solid.

When using air dry paper clay, you can cover the entire block of clay with a damp cloth to prevent cracking if worried about the clay drying out.

Non-toxic meets ASTM D4236, EN71 part1.2.3 certified.
Suggestion
Air dry clay can be mixed with basic colors in proportion to create various colors.

Air dry clay can be used with foam clay to create realistic potted plants (including soil).

High bonding and tightness to air dry paper clay with different materials (paper, glass, metal, etc.).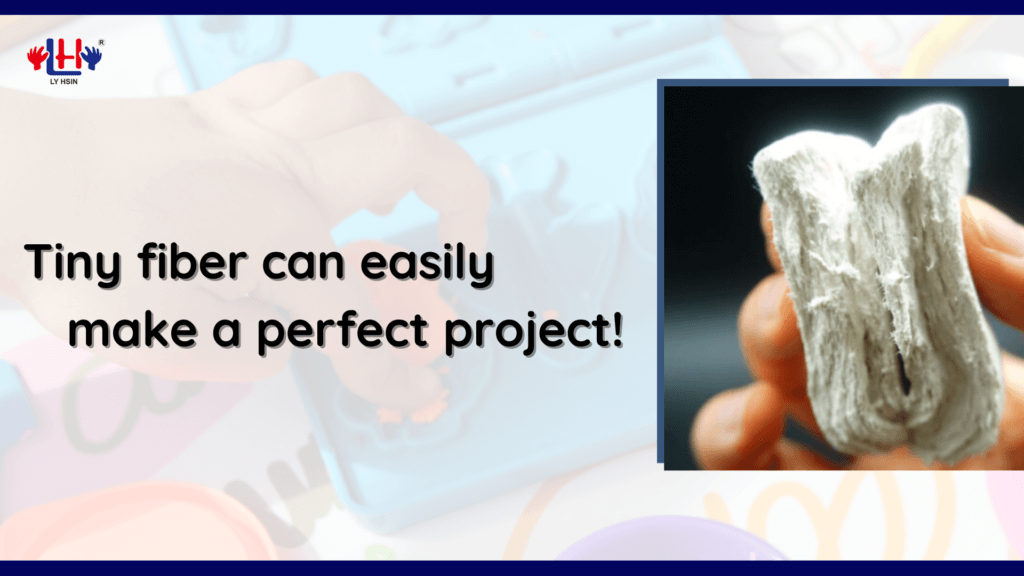 •  Easy to work with
The unique composition and smooth texture of air dry modeling clay make it ideal for sculpting, molding, and decorating, while its high pliability helps build hand strength and fine motor skills.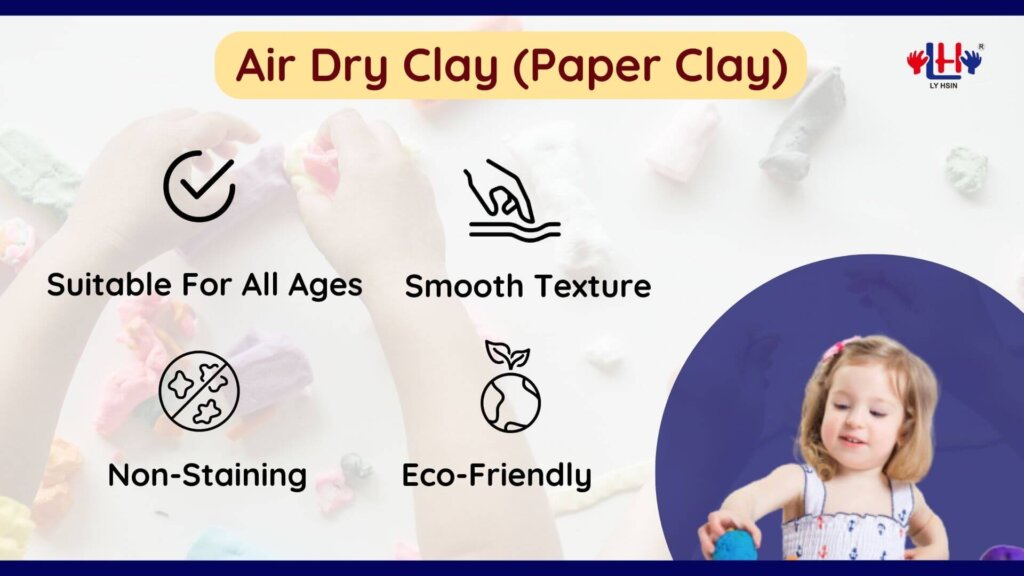 • 

Suitable For All Ages
Air dry clay is considered an entry-level option in the world of clay. People can easily mold the air dry clay into various shapes using their hands and other tools. It can be used to create works of different sizes, such as animals, figures, printmaking, wall decorations, indoor decorations, and more.
•  S

mooth Texture
The paper clay exhibits a velvety smooth texture, offering a delightful tactile experience. Its surface is flawlessly even, creating a seamless and polished appearance in artistic creations.
•  Non-Staining
Paper clay has less traditional clay and more paper fibers. Traditional clay, especially high-iron clay, stains surfaces due to iron content, causing discoloration when fired. Diluting with paper fibers reduces staining potential.
•  Eco-Friendly
With eco-friendly air dry clay, you can create beautiful artworks while minimizing your ecological footprint. Join us in our commitment to sustainability and embrace the joy of creating art in harmony with nature.
Production Process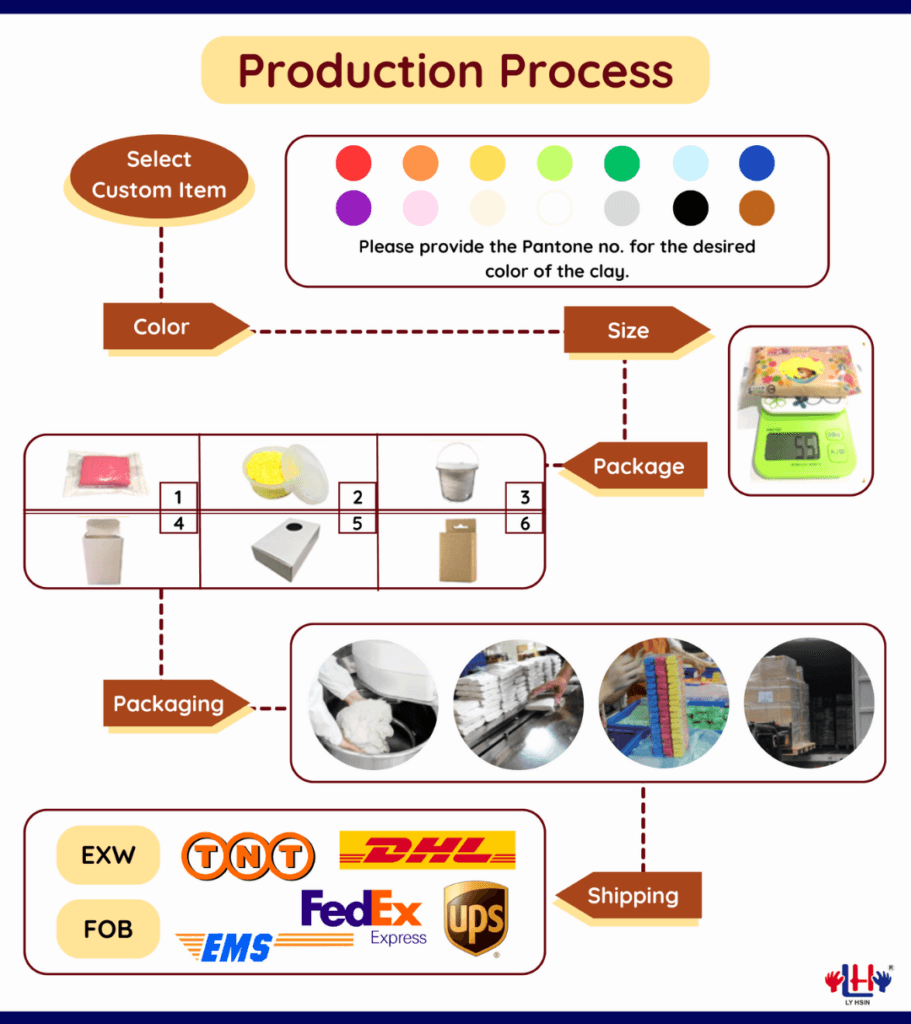 Ready to embark on a creative journey like no other? Place your order now and let our lightweight soil material be the catalyst for your imagination!
Why you should choose us?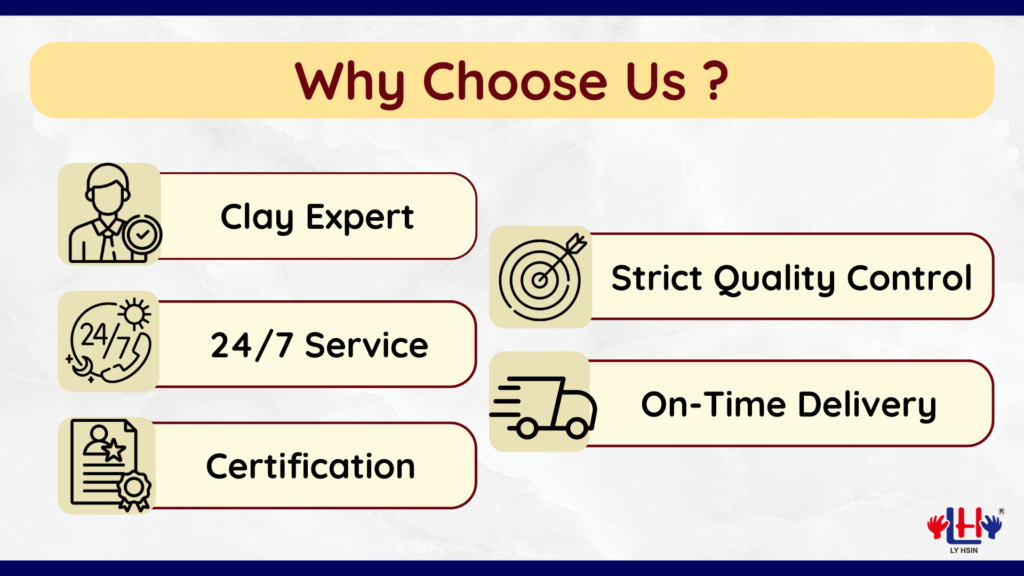 • Clay Expert: 33 years professional experience
• 24/7 service: Respond quickly
• Strict Quality Control: Meet Customer expectation
• Certification: Quality and safety assurance meet ASTM
• On-time Delivery: High production efficiency
Product comparison chart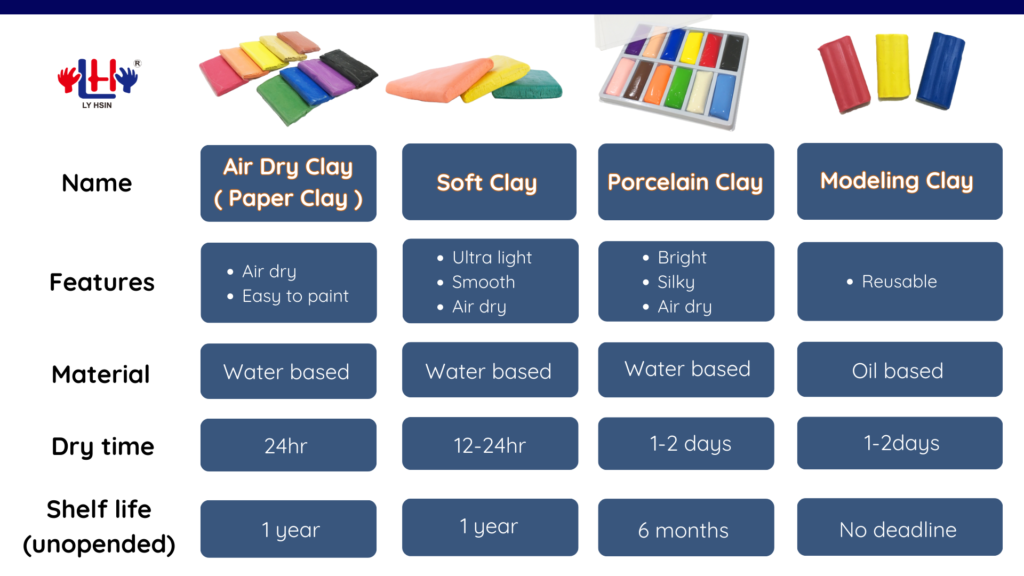 For more information about

air dry clay

or other types of clay, feel free to visit our website: https://www.lyhsin.com 
Welcome to Amazon or contact us for the customization!