24 Colors Polymer Clay kit
Polymer clay is made from synthetic materials that include PVC powder and pigments. Commonly known as oven bake clay, will stay soft and pliable in room temperature. It will hardened when baked in the oven at 110 ~ 130 °C and set up for 12~15 minutes (About 1 cm thick works), and can be re-baked as needed.
Advantage
Before use polymer clay…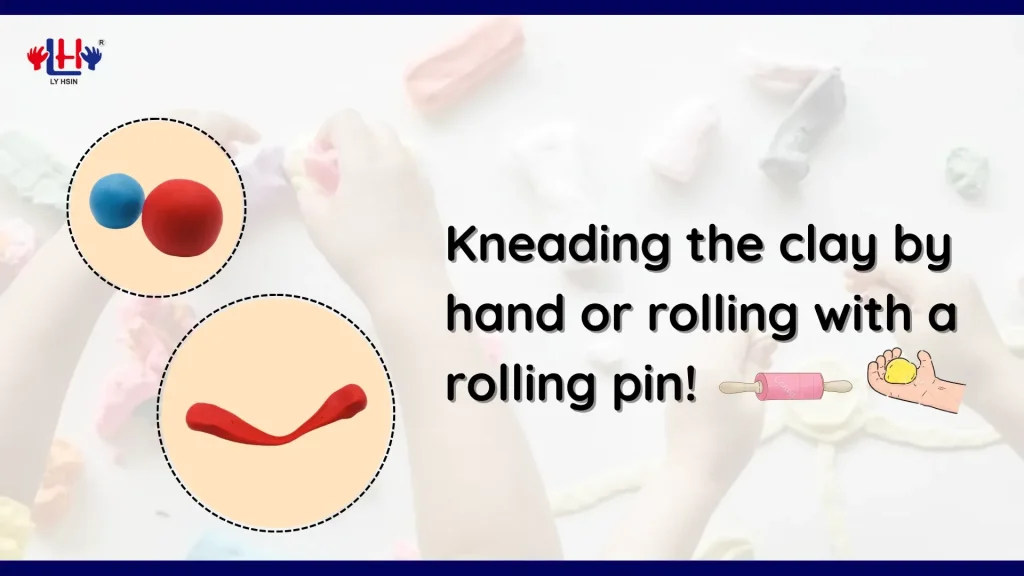 Once conditioned, it will remain pliable until the particles

eventually re-adhere!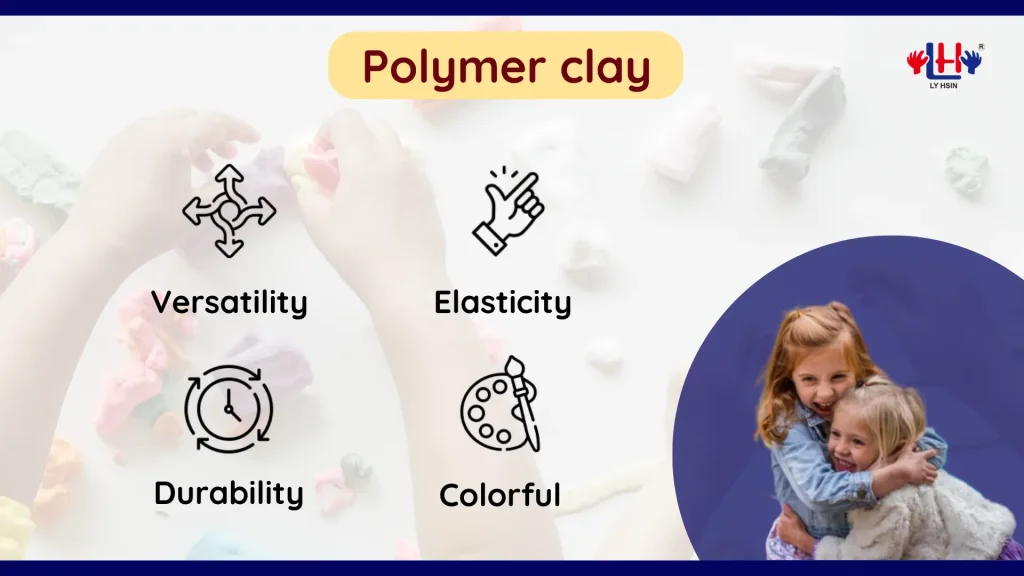 • 
Versatility:
Polymer clay is incredibly versatile and can be used to create a wide range of items, from intricate jewelry pieces to detailed sculptures. It can be shaped, molded, and combined with other materials, allowing for endless creative possibilities.
• 

Elasticity:
This clay is easy to work with, especially for beginners. It is soft and pliable, making it easy to shape and manipulate. It can be baked in a home oven, eliminating the need for specialized equipment or kilns.
• 
Durability:
Once baked, polymer clay hardens and becomes durable, making it suitable for functional items such as utensils, buttons, and home decor. It resists breaking and chipping, ensuring that your creations will last.
• 

Colorful:
It is available in a wide range of vibrant colors, and artists can also mix different colors to create custom shades and blends. It can be easily colored using pigments, paints, or other colorants, allowing for endless color possibilities in your projects.
Suggestion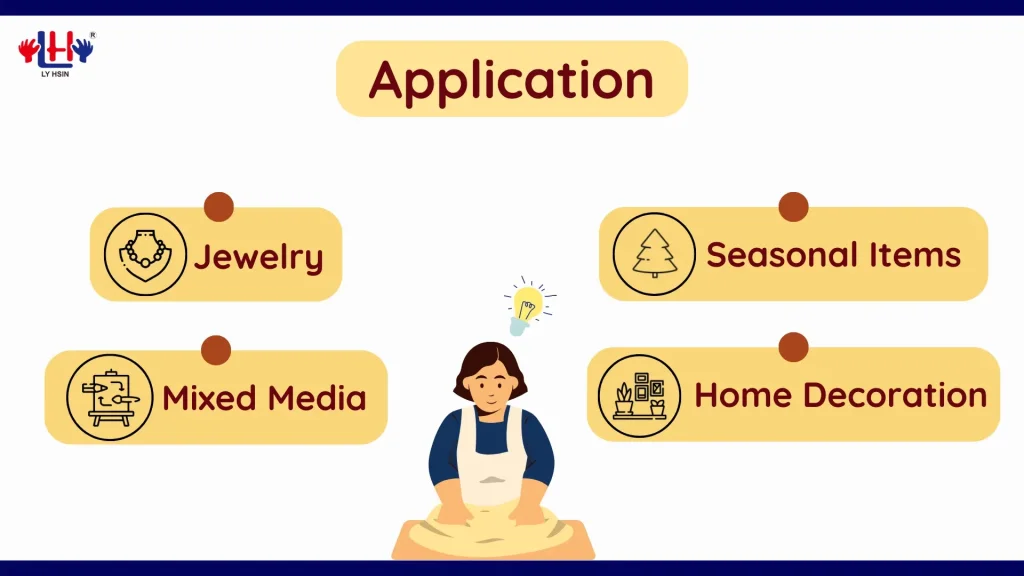 It's easy to shape, and it can be used to create anything from beads and charms to sculptures and mugs. It is perfect for jewelry, home decoration, mixed media, seasonal items and more.
Production Process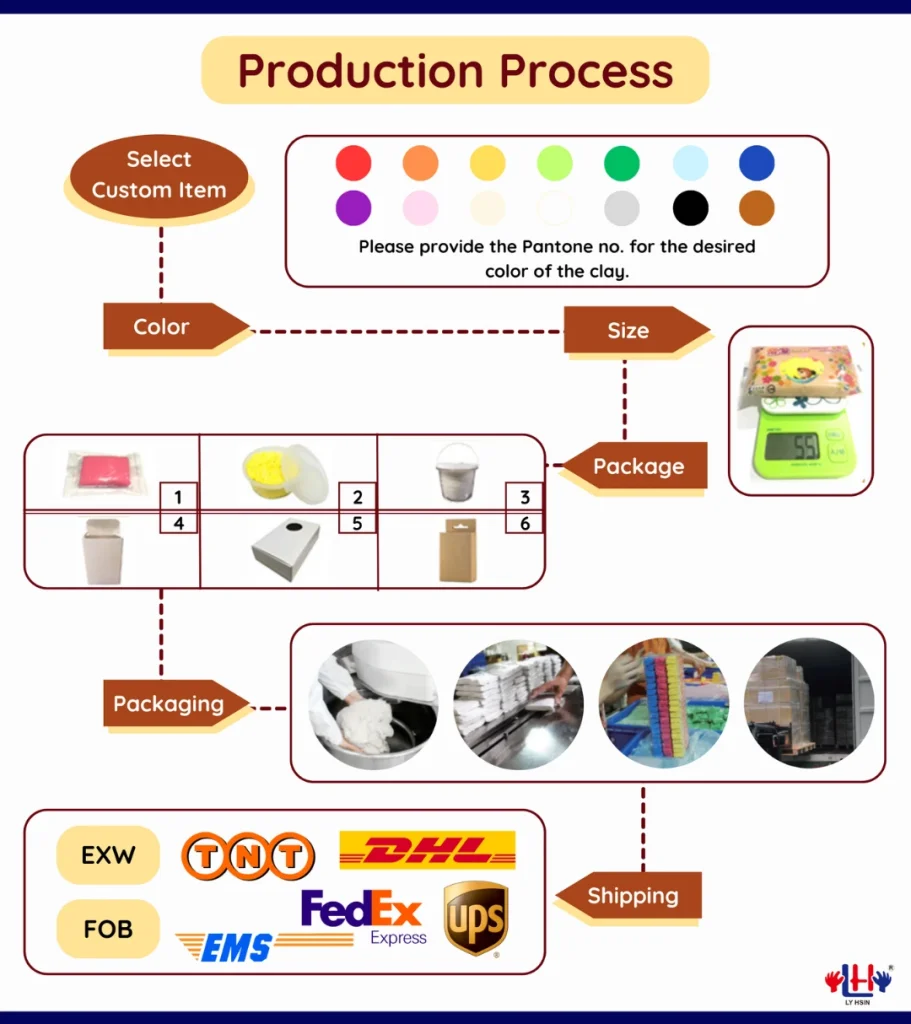 Ready to embark on a creative journey like no other? Place your order now and let our polymer clay be the catalyst for your imagination!
Why you should choose us?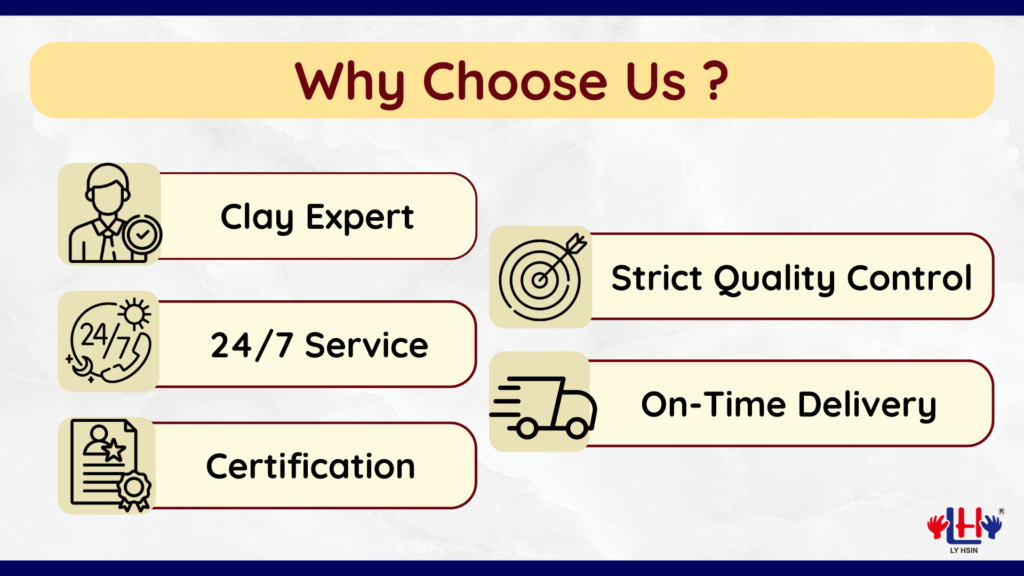 • Clay Expert: 33 years professional experience
• 24/7 service: Respond quickly
• Strict Quality Control: Meet Customer expectation
• Certification: Quality and safety assurance meet ASTM
• On-time Delivery: High production efficiency
For more information about

polymer clay

or other types of clay, feel free to visit our website: https://www.lyhsin.com 
Welcome to Amazon or contact us for the customization!