Wood Clay 200g
Wooden clay is a water-based clay. Wood clay has wood incense and slight rough texture which is very similar to the wood. It can be decorated with acrylic and oil paint.
Advantage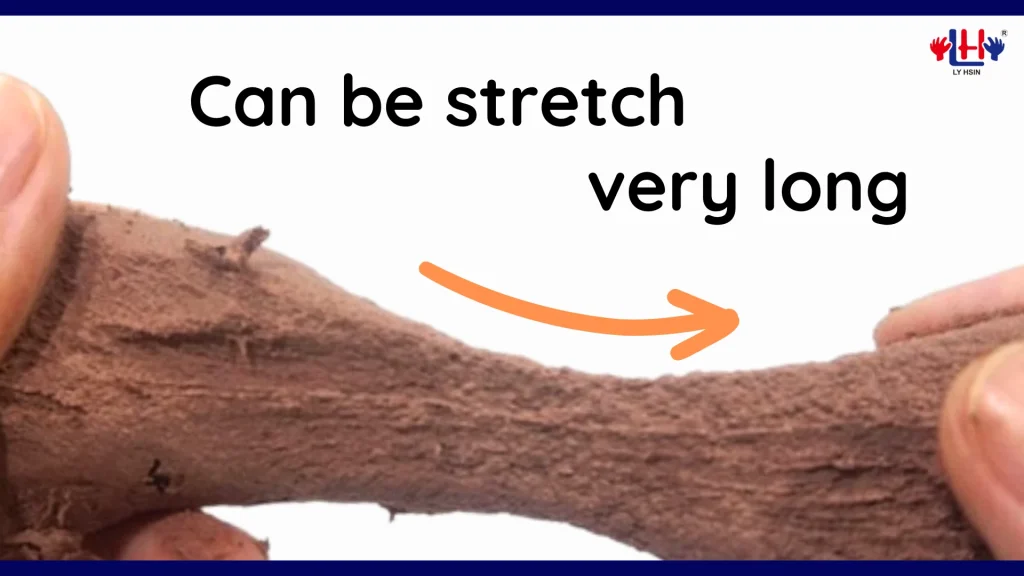 ● Smooth and Easy to knead
The smooth wood clay can be stretched very long, and easy to knead.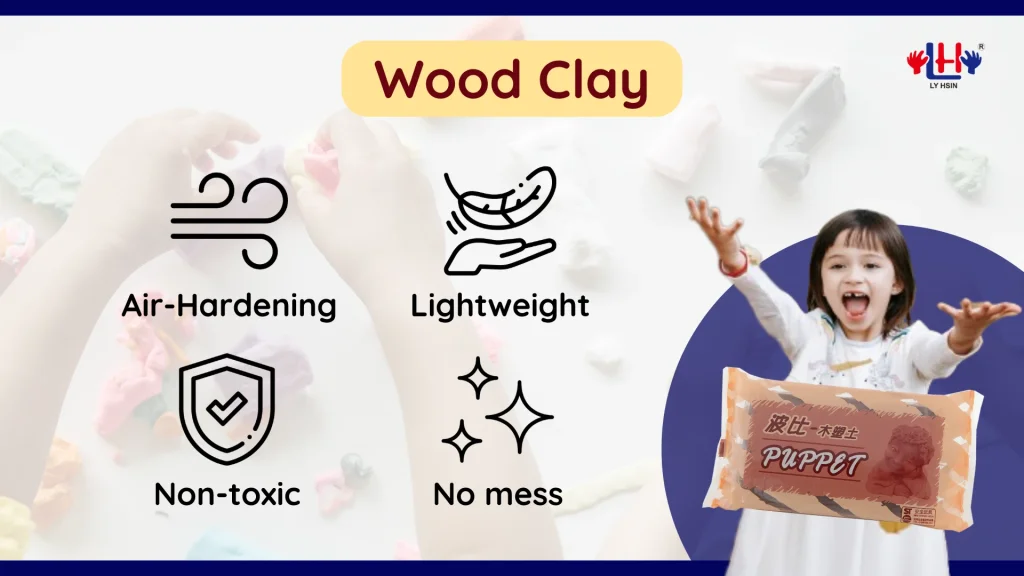 ● Air-Hardening
Air-hardening with 1-2 days, no need for the kiln or oven for wooden clay to become a hard solid.
● Lightweight
Lightweight wood clay allows for effortless shaping and molding, providing a comfortable and enjoyable experience for the users.
● Non-Toxic
Non-toxic and safe, strictly complies with the EN71, REACH, ASTM D4236 standards and requirements.
● No Mess
Wooden clay is easy to knead and non-sticky, so you don't have to worry about making a mess in the environment.
Suggestion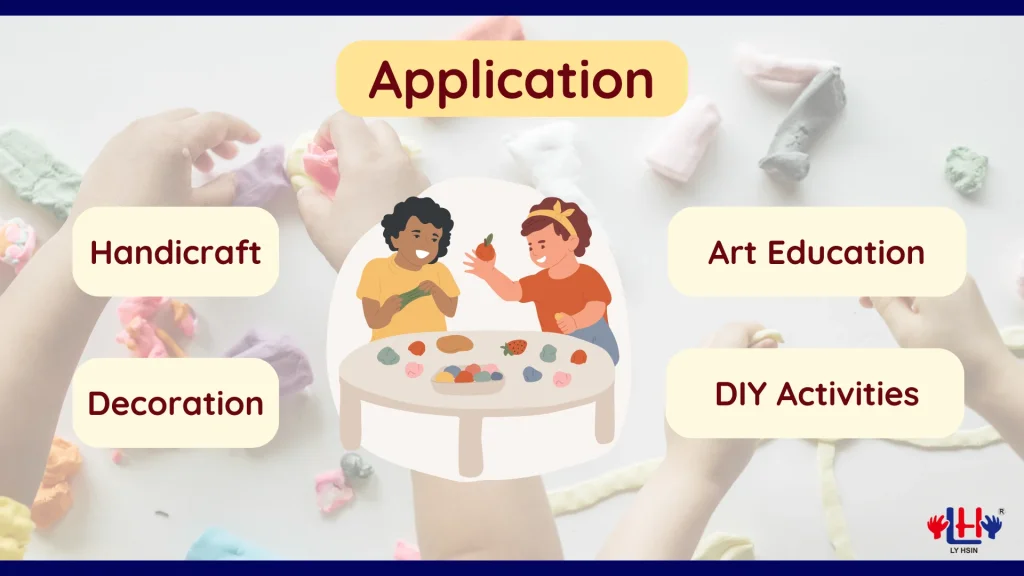 ● Wood modeling clay is the best materials for art education often be used in art teaching in primary and secondary schools or parent-child DIY activities.
● Wooden clay is suitable for color embellishment, it can be decorated with acrylic paints, watercolors and oil pain to make the color more saturated.
Production Process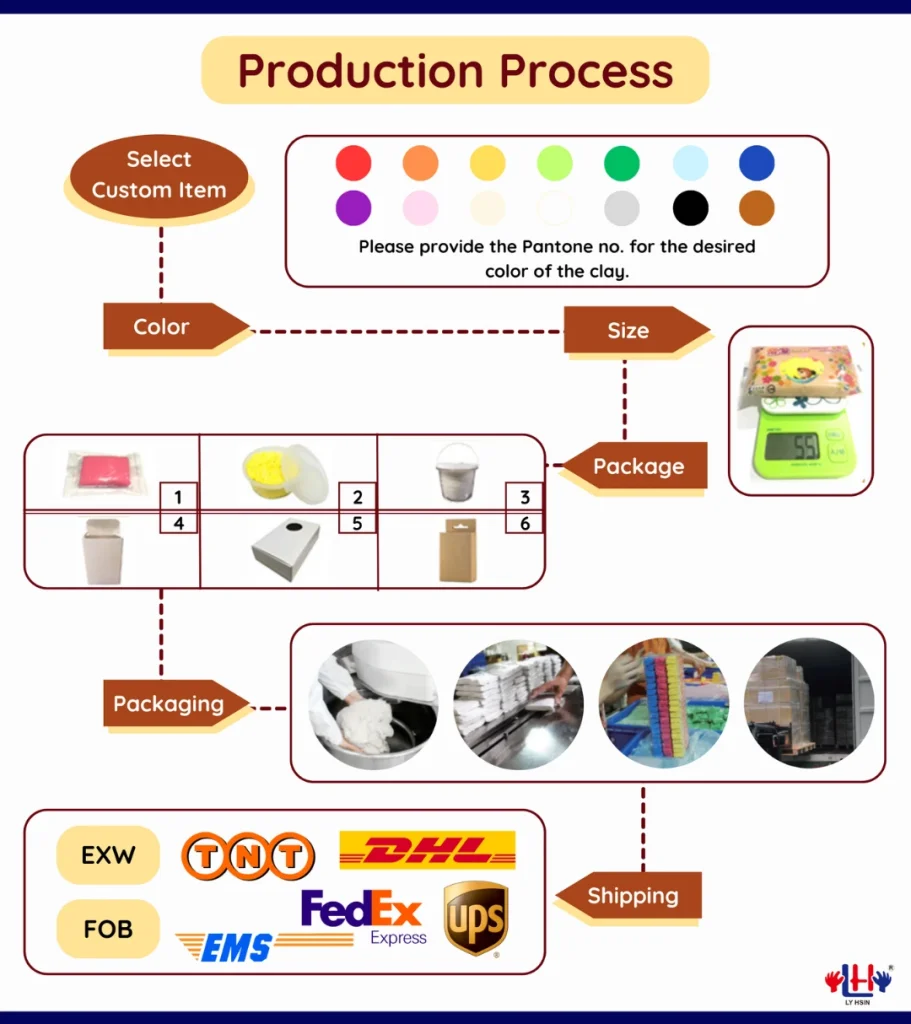 Ready to embark on a creative journey like no other? Place your order now and let our wood clay be the catalyst for your imagination.
Why Choose Us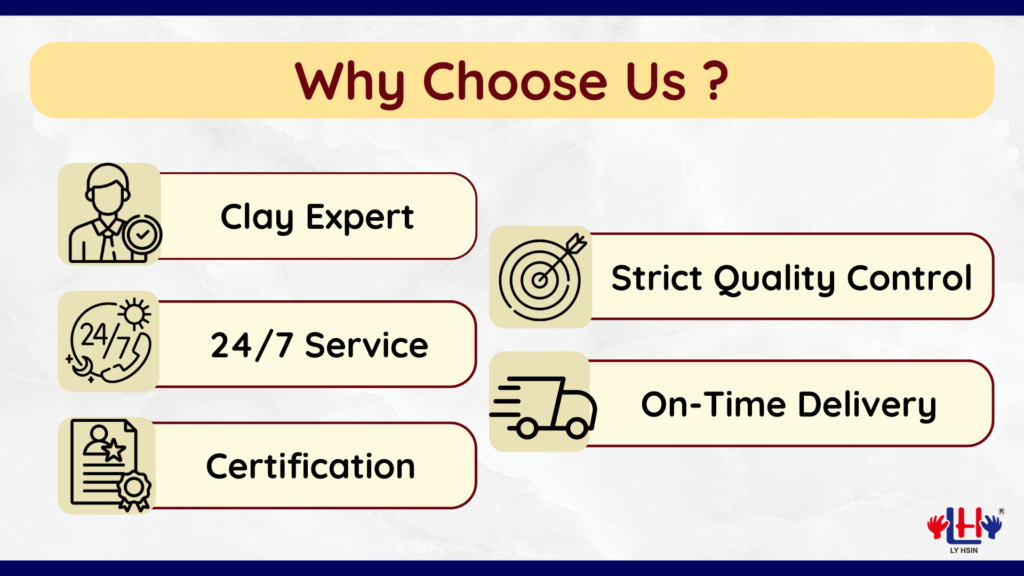 • Clay Expert: 33 years professional experience
• 24/7 service: Respond quickly
• Strict Quality Control: Meet Customer expectation
• Certification: Quality and safety assurance meet ASTM
• On-time Delivery: High production efficiency
If you need more information about our products please feel free to visit our website or contact us