Soft Air Dry Clay 60g
Soft air dry clay is water-based clay. It is a lightweight, extremely soft touch and does not stick to your fingers. The texture is stretchy. Air dry and no baking and it takes 24-48 hours to harden.
Advantage
•  Extra light, soft, no baking modeling clay.
•  Colors can be mixed to create new, vibrant colors.
•  Modeling clay can help kids enhance their logical thinking ability, confidence, and sensory development. Keeping kids obsessing with crafting clay and staying away from electronics.
•  It is suitable for creating delicate objects like flowers and intricate jewelry as well as sculptures, magnets, and others. Once dry it remains flexible yet firm.
•  It can be engraved, impressed by stamps, and worked to create 3D decorations.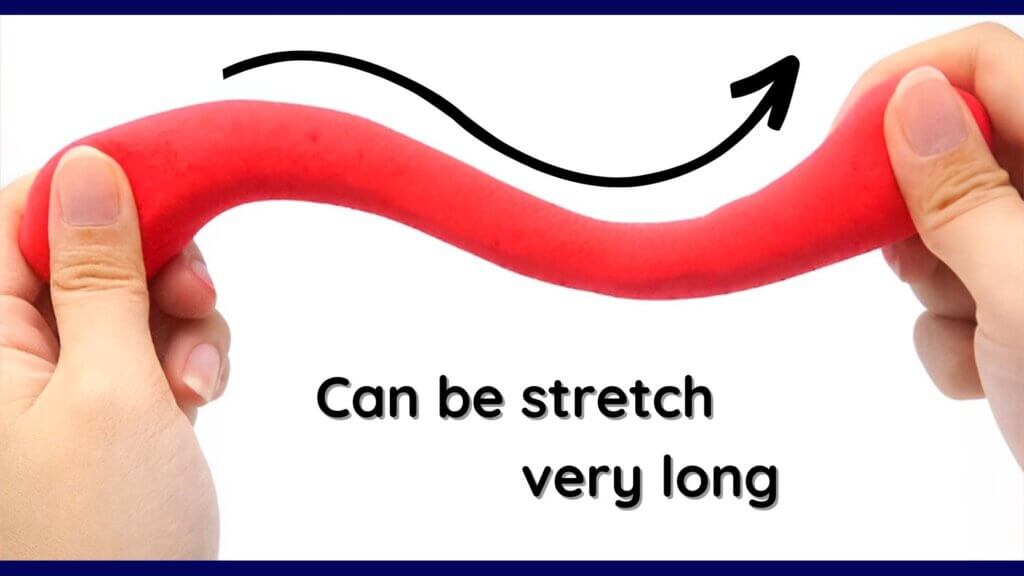 •  Easy to shape
The flexibility of light air dry clay opens up endless possibilities, allowing you to stretch it to your heart's content without compromising its structural integrity.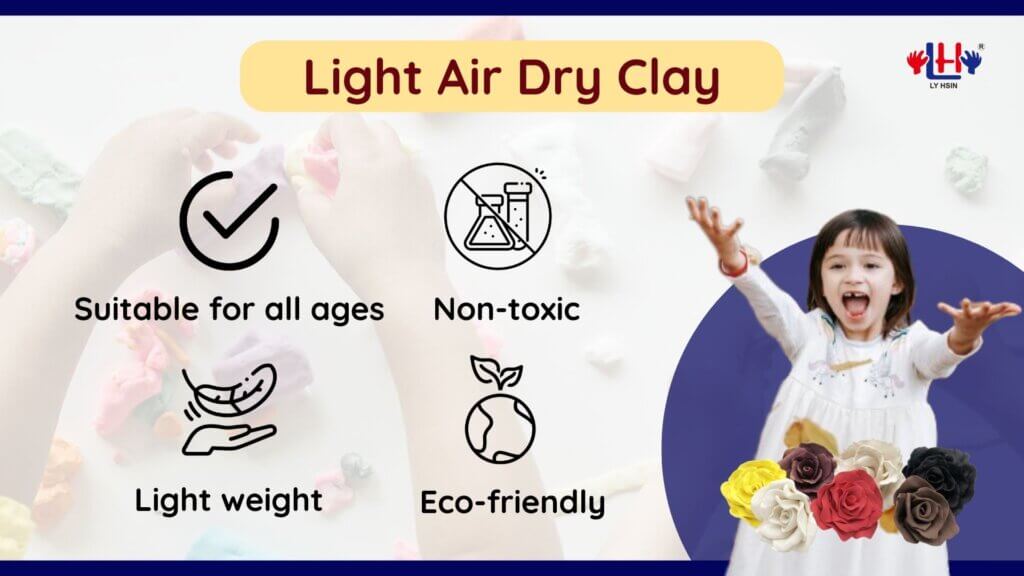 •  

Suitable for all ages
With its user-friendly nature, light air dry clay's soft and pliable texture makes it easy for little hands to shape and mold, fostering their fine motor skills and hand-eye coordination.
•  Non-toxic
It is non-toxic and free from harmful substances, ensuring a worry-free experience for all users. It conforms to the highest safety standards, giving parents and guardians peace of mind while their children explore their artistic side.
•  Light weight
Its lightweight nature allows for effortless shaping and molding, providing a comfortable and enjoyable experience for the users. Despite its lightness, this clay still maintains its structural integrity, ensuring that your creations will hold their form.
•  Eco-friendly
With eco-friendly light air dry clay, you can create beautiful artworks while minimizing your ecological footprint. Join us in our commitment to sustainability and embrace the joy of creating art in harmony with nature.
Production Process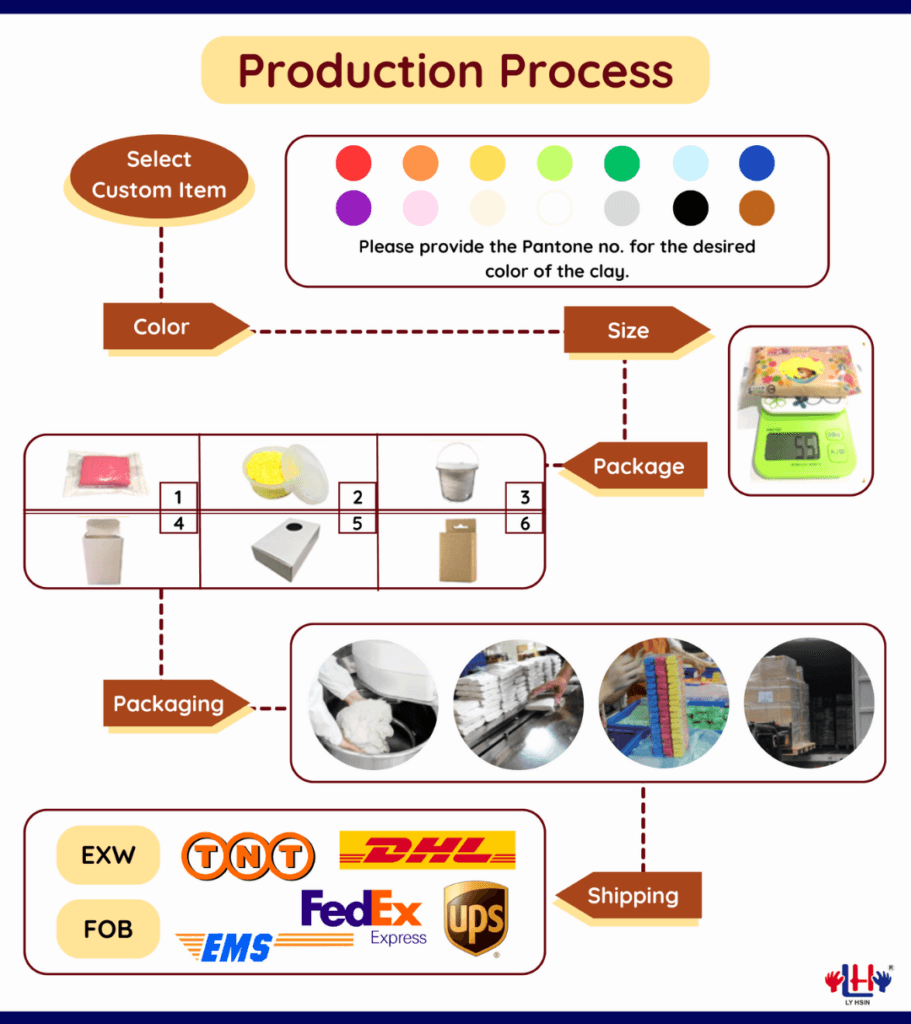 Ready to embark on a creative journey like no other? Place your order now and let our lightweight soil material be the catalyst for your imagination.
Why you should choose us?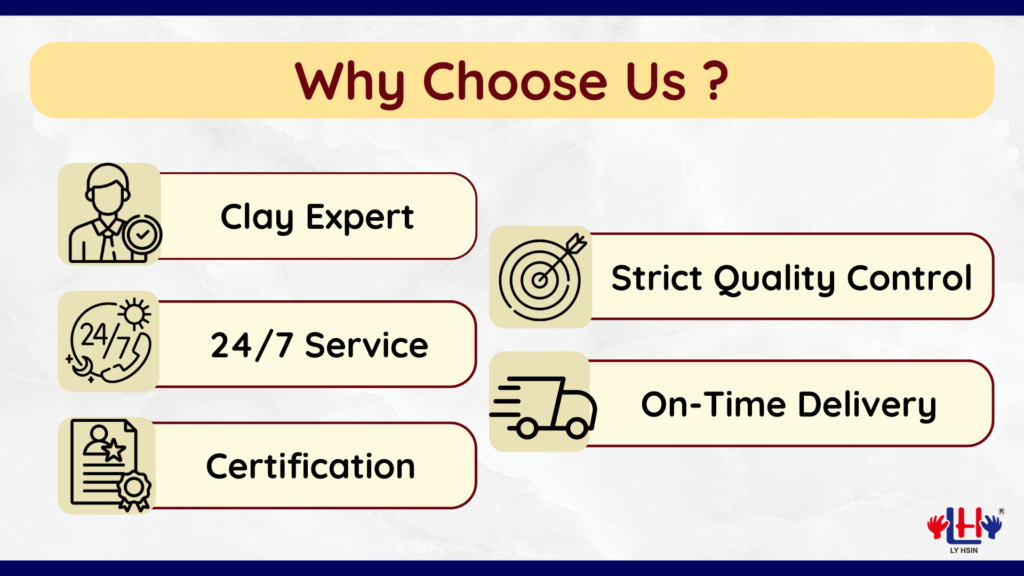 • Clay Expert: 33 years professional experience
• 24/7 service: Respond quickly
• Strict Quality Control: Meet Customer expectation
• Certification: Quality and safety assurance meet ASTM
• On-time Delivery: High production efficiency
Product comparison chart

product comparison chart
For more information about light air dry clay or other types of clay, feel free to visit our website: https://www.lyhsin.com 
Welcome to Amazon or contact us for the customization!