What is polymer clay?
Polymer clay is made from synthetic materials that include PVC powder and pigments. Commonly known as oven-bake clay, will stay soft and pliable at room temperature. It will be hardened when baked in the oven at 110 ~ 130 °C and set up for 12~15 minutes (About 1 cm thick works) and can be re-baked as needed.
How to use polymer clay?
Polymer clay is easy to shape, and it can be used to create anything from beads and charms to sculptures and mugs. It is perfect for jewelry, home decoration, mixed media, seasonal items, and more.

Polymer clay generally needs to be conditioned before use, like kneading the clay by hand, rolling with a rolling pin. Once conditioned, the clay will remain pliable until the particles eventually re-adhere.

Polymer clay can be used to cover anything that won't burn during firings, such as wood, frames, pens, and mirrors. To create your own colors, polymer clay can be formulated like paint, or colored with chalk, ink, glitter, and paint.
Cautions
Clay should not be used with anything that will prepare or touch food. If you use kitchen items or toys as clay tools, be sure that these do not return to food preparation use.
Cookie sheets can be lined with foil or cardstock during baking. After baking, please wash your hands and the inside of the oven with baking soda and water.
Small children should be supervised. Although polymer clay is certified as non-toxic, it should not be ingested. If you have concerns about the release of fumes during baking, you can bake clay in a sealed bag.
Clay Art Idea
Simulation of seasonal items

Jewelry

Houseware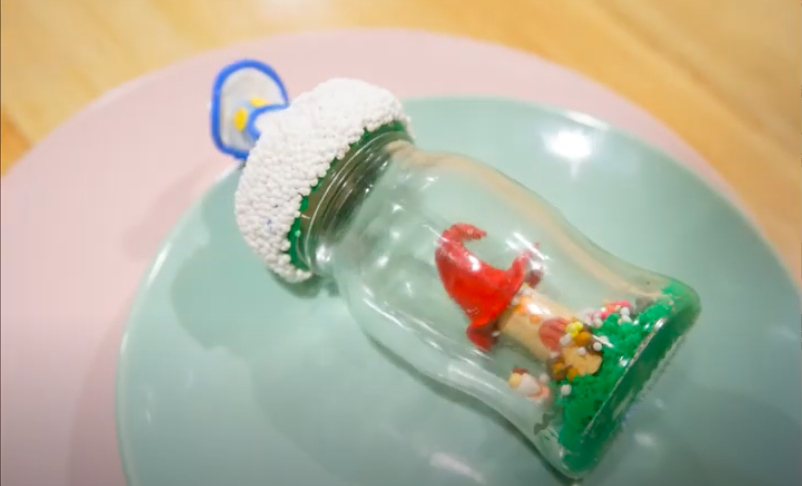 You may have interested in…