Air-dry clay Christmas decorations are an easy crafting project both for kids and adults. Ly Hsin Christmas Music Box is very versatile and there are many ways handmade lovers, artists, and children can play and experiment with it. The best modeling clay will be soft and easy to shape, non-toxic, and easily curable. Making homemade Christmas decorations is such a fun activity!
Air-dry clay doesn't need to be fired in a kiln and is very easy to work with. it will dry out completely in around 3 to 4 days(depending on the creation's thickness), Once dry, you can decorate with acrylic paints.
Christmas Music Box Has Types of Contains to Make Ornaments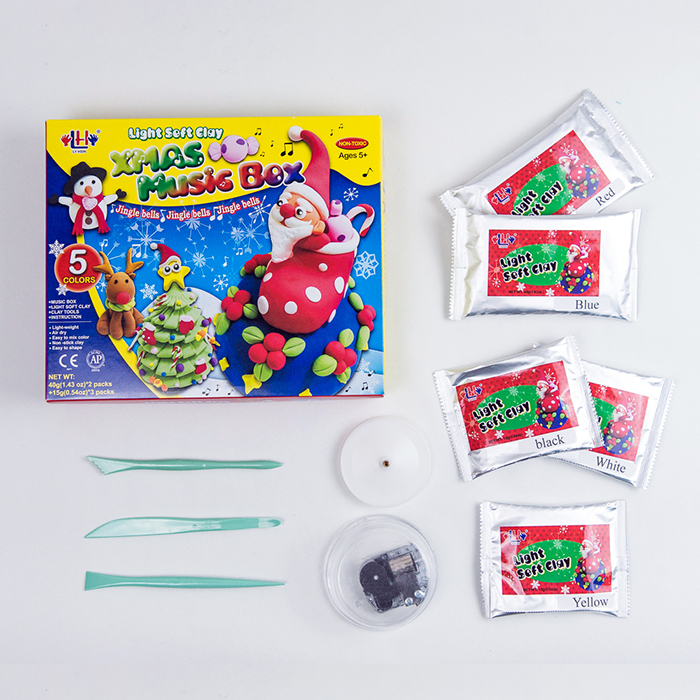 Including making Christmas Trees, Christmas Elk, Santa Claus, Snowman. you can create more special ornaments. There must be as many options as there are crafting enthusiasts out there: emboss/paint/ stamp or sprinkle with decorative glitter, or add ribbons or twigs to make its decoration, there are nearly no limits to your creativity.
You can watch this video to get more ideas for Christmas Hanging Decoration DIY.
You will have so much fun making Christmas decorations. What's great is that you could make a million different versions of this same idea with air dry clay.