Difference Between Water-Based Clay And Oil-Based Clay
The difference between the two is the water-based clay will be air dry and oil-based clay will not dry and can be reused. Air-dry clays are all water-based, although the rest of their ingredients can vary a huge amount as well as the characteristics of each. Air-dry clays all "dry" to harden because they're water-based. Some clays are oil-based and can't technically "dry" because there's no water in them to evaporate out and cause hardening.
Water-based (air dry clay): Paper clay, Cream clay, Wood clay, Resin Porcelain clay, Foam clay, Soft clay
Feature: Air dry, Easy to mix color, Easy to clean up, Easy to shape, Non-toxic, Safety.
Why is an air dry clay called an air dry clay?
That's because all clay on the market usually is water-based clay, such air dry soft clay, dough, paper clay, porcelain clay, resin clay, super light clay. etc. air dry clay must lose the water/moisture through evaporation when exposed to air(that's process is called"drying"). it means air dry clay will shrink. 
Some other clay is oil based, the oil clay is no water in the raw material. so it will not air dry. Those can never be hardened, This type of clay will get pretty firm if it sits awhile without warmth exposure though, but not "hard."Polymer clay is also oil-based but doesn't have added wax so it can be cured to harden with heat.
All types of clay will vary in softness and hardness due to weather changes. If water-based clay feels a little hard during use, you can add some water to soften it, and oil-based clay can be softened by using a hairdryer.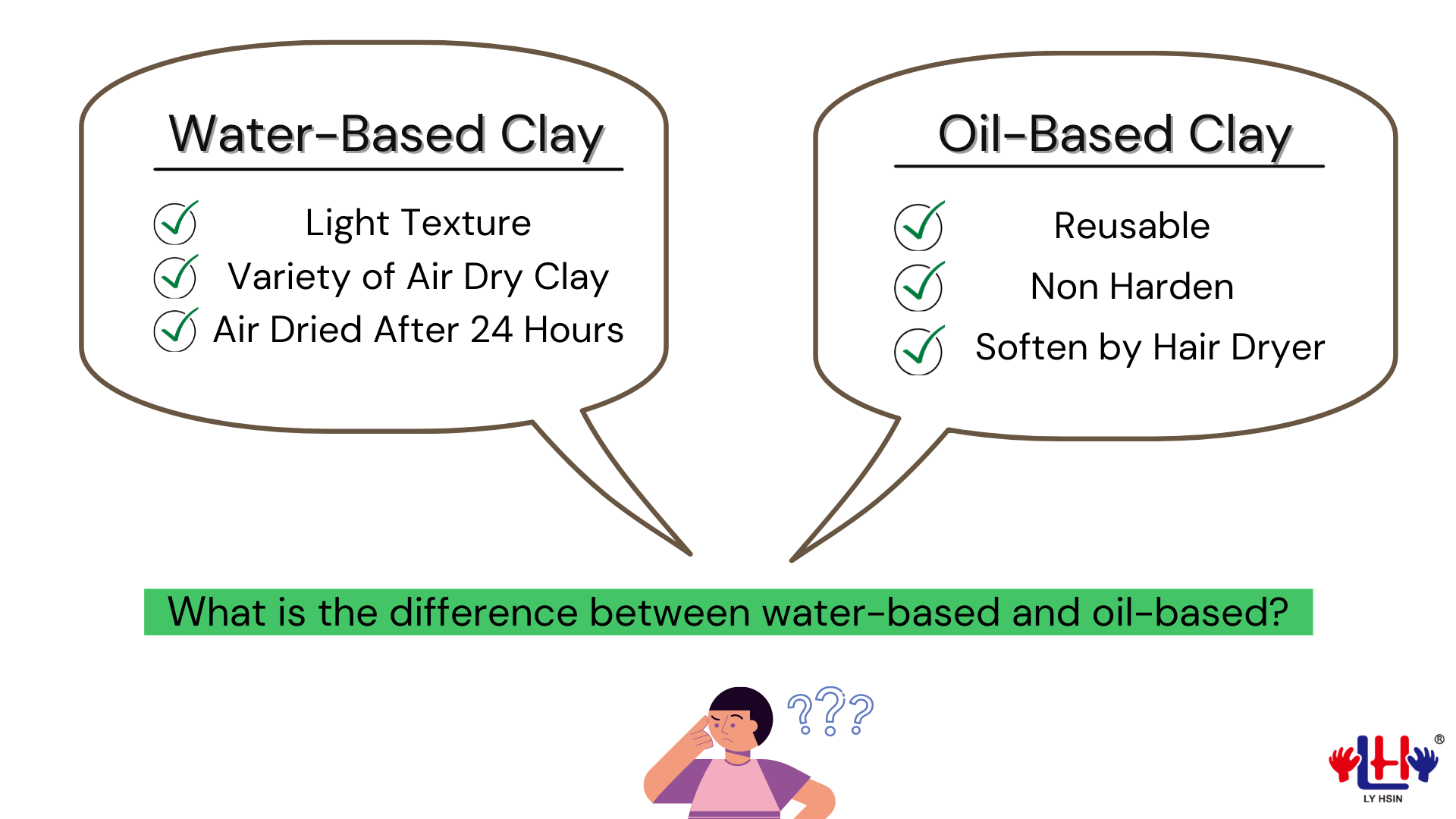 You have interested in…