What is air dry paper clay?
Air dry paper clay is a highly versatile material that has become increasingly popular among artists and crafters of all ages and skill levels. Its unique composition and smooth texture make it ideal for sculpting, molding, and decorating, while its high pliability helps build hand strength and fine motor skills. One of the major advantages of air-dry clay is that it does not require a kiln or oven to harden, making it an accessible and convenient option for artists working in a variety of settings. Whether you are a professional artisan or simply looking to explore your creative side, air-dry clay is a fantastic choice for bringing your artistic vision to life.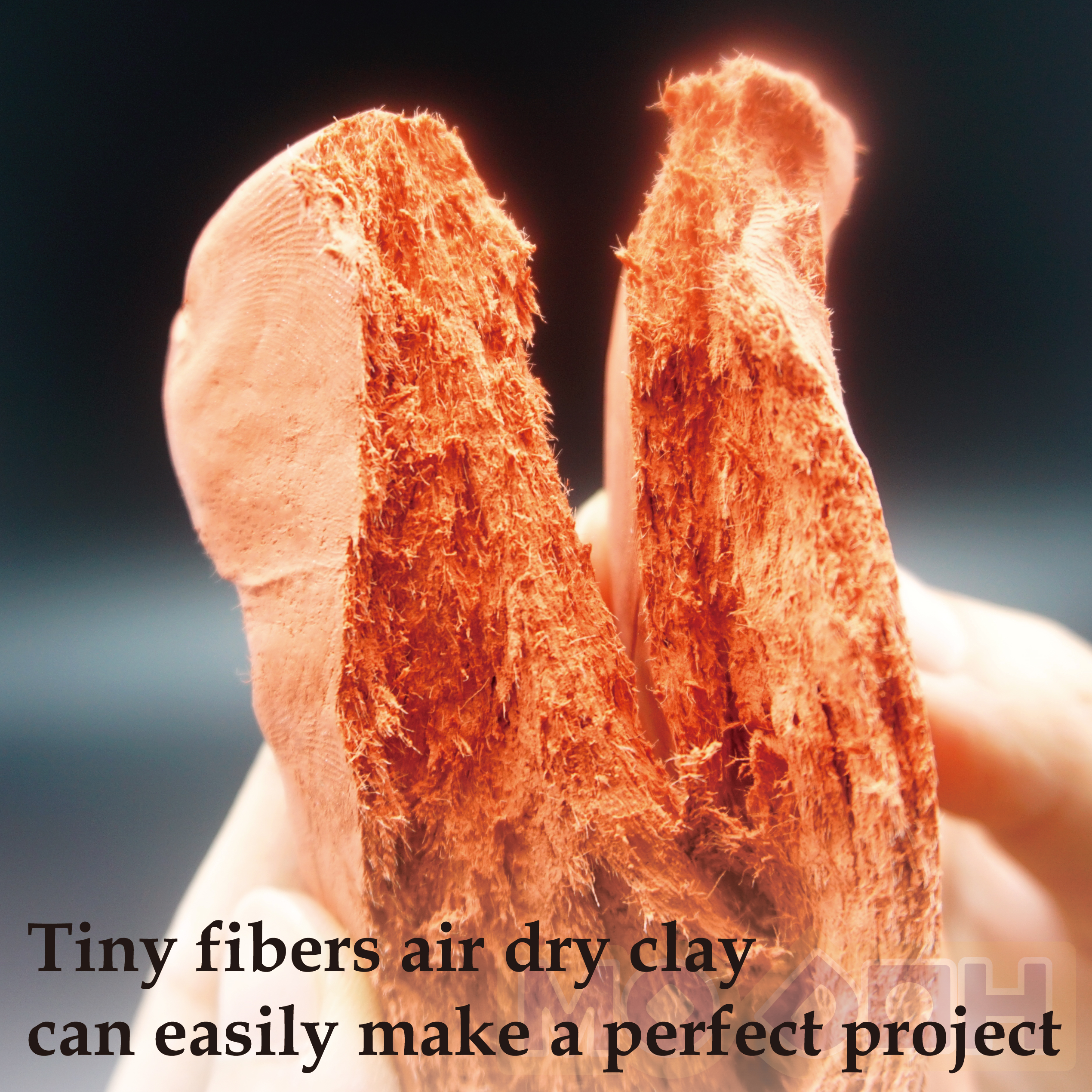 Paper clay can be brittle and break easily if it is not handled carefully or if it is not sufficiently thick or properly reinforced. However, the strength and durability of air dry clay depend on several factors, including the quality and type of clay, the thickness of the clay, and the techniques used to shape and dry it. In general, air dry clay is more fragile than other types of clay that require firing in a kiln, such as earthenware or stoneware. It is also more prone to cracking or breaking if it is exposed to moisture or heat after it has dried.
How can I store Air Hardening Clay?
You can store unused clay in a sealed container or plastic bag to

prevent air exposure and make it last longer. For finished pieces,

you can use sealing glaze or acrylic paint to seal them, preventing

moisture from entering and protecting the surface. It's also a good idea to keep air-dry clay in a cool, dry place to prevent it from drying out or becoming too hard. If the clay starts to feel dry or stiff, you can try adding a small amount of water and kneading it until it becomes pliable again. It's important to note that air-dry clay can become brittle over time, so it's best to handle and store finished pieces with care to prevent them from breaking or cracking. With proper storage and handling, air-dry clay can last for months or even years, allowing you to continue creating and experimenting with this versatile material.
Advantage
Paper clay

is a versatile material that doesn't require baking and

won't leave your fingers feeling sticky. You can mix colors to create

new shades and even add embellishments like glitter glue to your

creations. It's a wonderful craft medium suitable for all ages, and

it's reasonably priced and accessible for everyone, making it

perfect for at-home use. Unlike traditional clay that needs to be

fired in a kiln and glazed, air dry clay is easy to work with and

doesn't require extensive sculpting knowledge. By following a few

basic tips and avoiding common mistakes like drying it with a hairdryer, you can create tons of amazing crafts with air dry clay.



Clay Art Idea
engraved

impressed by stamps

worked to create 3D decorations

imprint clay for baby to keep your wonderful memory
Ready to take the next step? Click the following link and get started to create your own fantastic clay!
Welcome to

 

Alibaba

 / Amazon or contact us( info@lyhsin.com)  for the customization! 
You have interested in…
What is polymer clay?